I'm thrilled and relieved to be able to pass on to you all that both Anna Harrington and her baby Irene are alive. They are in intensive care, but they're going to make it. Baby Irene was born with some serious birth defects, but she's here, and she's going to live; that's the important thing. Irene's mother had a long and very difficult surgery, and lost a lot of blood, but pulled through and is now resting in the ICU.




You can imagine how relieved we all are. Thank you for your prayers and for your donations to

the Go Fund Me account

set up to provide help for the Harrington family in this time of great need. They have a very long and difficult road ahead of them. People from all over the world have been giving to help this missionary family. I hope that at least some of you can come down to St. Francisville one day and meet them, and see what your generosity has helped do for the Harringtons, and for the people they serve. Thank you. Thank you. Thank you.




And above all on this day, thanks be to God, and glory to Him for all things!
* * * * *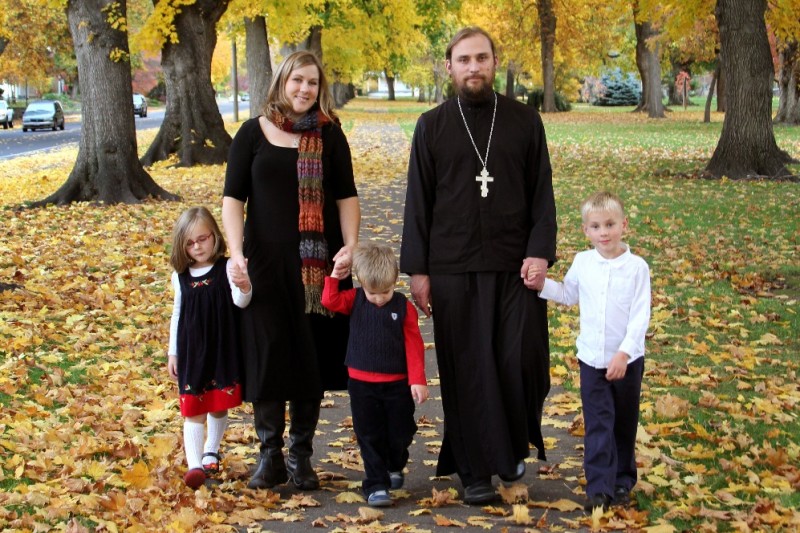 (Excerpt): The Harrington Family is facing one of the most challenging tests it has ever been confronted with. While joyously expecting their fourth child, Irene, they learned they must also prepare for health issues for both mother and baby. Due to complications with Anna's pregnancy, Irene's delivery will require her month-early arrival (July 21) by a complex surgical procedure. She will also be born with a special condition called hemifacial microsomia that includes pronounced spinal scoliosis.

Matushka Anna stopped working at the end of April due to these medical struggles. ​While the members of the Parish of Saint John the Theologian lovingly support Father Matthew financially in his priesthood ​, the Harrington family also depended ​on ​Matushka Anna's income​ to fulfill their needs.​ ​T​he Harringtons are facing major financial hardship. Anna will not physically be able to work, and baby Irene will require her attentions full-time. ​Irene will likely need future surgical procedures and the attentions of specialists to care for the many possible complexities of her condition. This includes medical care and may include travel to major hospitals in other areas of the united states. ​ Matushka Anna's condition is delicate in the sense that the procedure she will undergo is complicated and will require a week or so long hospital stay and her recovery will be longer than expected. The family has never been known for anything but grateful acceptance of even the most challenging situations, but these new tests have involved selling Matushka's car, delaying almost all purchases, and belt-tightening to an extent which we, both friends and those who have been affected by Father, as well as those who appreciate voices of his variety, need to step up and do what we can.
Please
go here to read the rest and to donate and share
! Also, please keep Mat. Anna and baby Irene in your prayers.